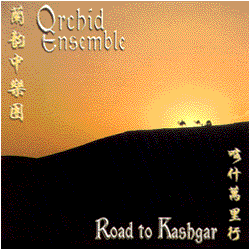 The Orchid Ensemble blends ancient musical instruments and traditions from China and beyond, creating an innovative new sound that is both beautiful and distinct. In essence Chinese, the music of Road to Kashgar is coloured with the rhythms, modes and character of the Mediterranean, Persia, India and Central Asia. Includes works by Moshe Denburg.
Mei Han: zheng
Lan Tung: erhu
Jonathan Bernard: marimba, percussion
Amir Haghighi - vocals
Sunny Lan - vocals.
Juno Award Nominee